It's hotting up 'down under' and we are planning to spend summer on the beach as is traditional at Xmas/New Year.  It is going to be a hot one … Adelaide (nearest city) is supposed to be the hottest city in the world for Xmas Day!

Meanwhile plans for #DAS smacc airway workshop are shaping up for Berlin in June.  As usual the airway workshop is fully booked, but there are plans to host a series of 'pop up' events in some of the venues around the conference during smacc week….The SALAD sim (suction-assisted laryngoscopic airway decontamination) will feature – this is the brainchild of evil genius Jim DuCanto and has been enthusiastically adopted by many worldwide to practice management of the soiled airway.  Many of us are refining airway trainers to ensure the 'SALAD Sim' popups are fun and memorable for all in Berlin.
What then could be more Australian than a beach BBQ?  An esky full of beer…some ice…and SALAD?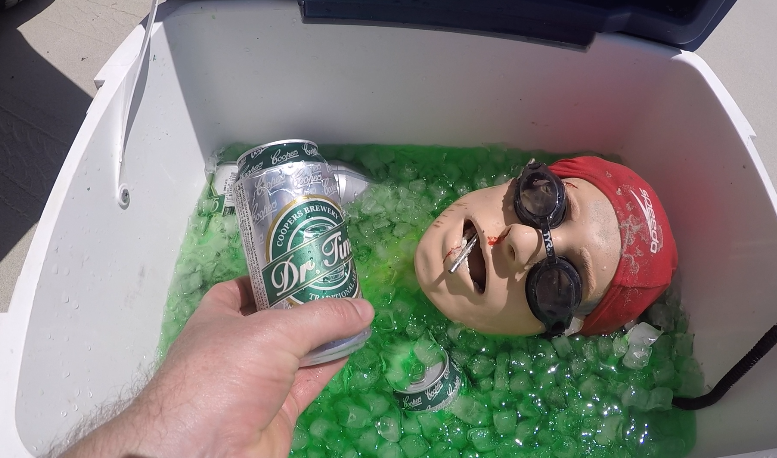 In true summer style, I have been experimenting with a traditional beach esky – filled with ice, cold 'Dr Tim's' beer and cunning use of a 12V battery and bilge pump to deliver a constant stream of simulated vomitus to the airway mannikin. The entire set up is portable – and better still, can carry beer!
https://vimeo.com/196806299
Make one yourself – you KNOW you want to!