Full credit for this goes to Dr James DuCanto, airway geek and innovator from Milwaukee, USA. It's been my great privilege (and crazy pleasure) to facilitate with Jim at smacc airway workshops in Chicago and Dublin, using the SALAD sim (suction assisted laryngoscopic airway decontamination).
This is a great setup to teach techniques to manage the contaminated airway and tends to put even experienced operators under a degree of stress.  Check out more on SALAD here or make your own…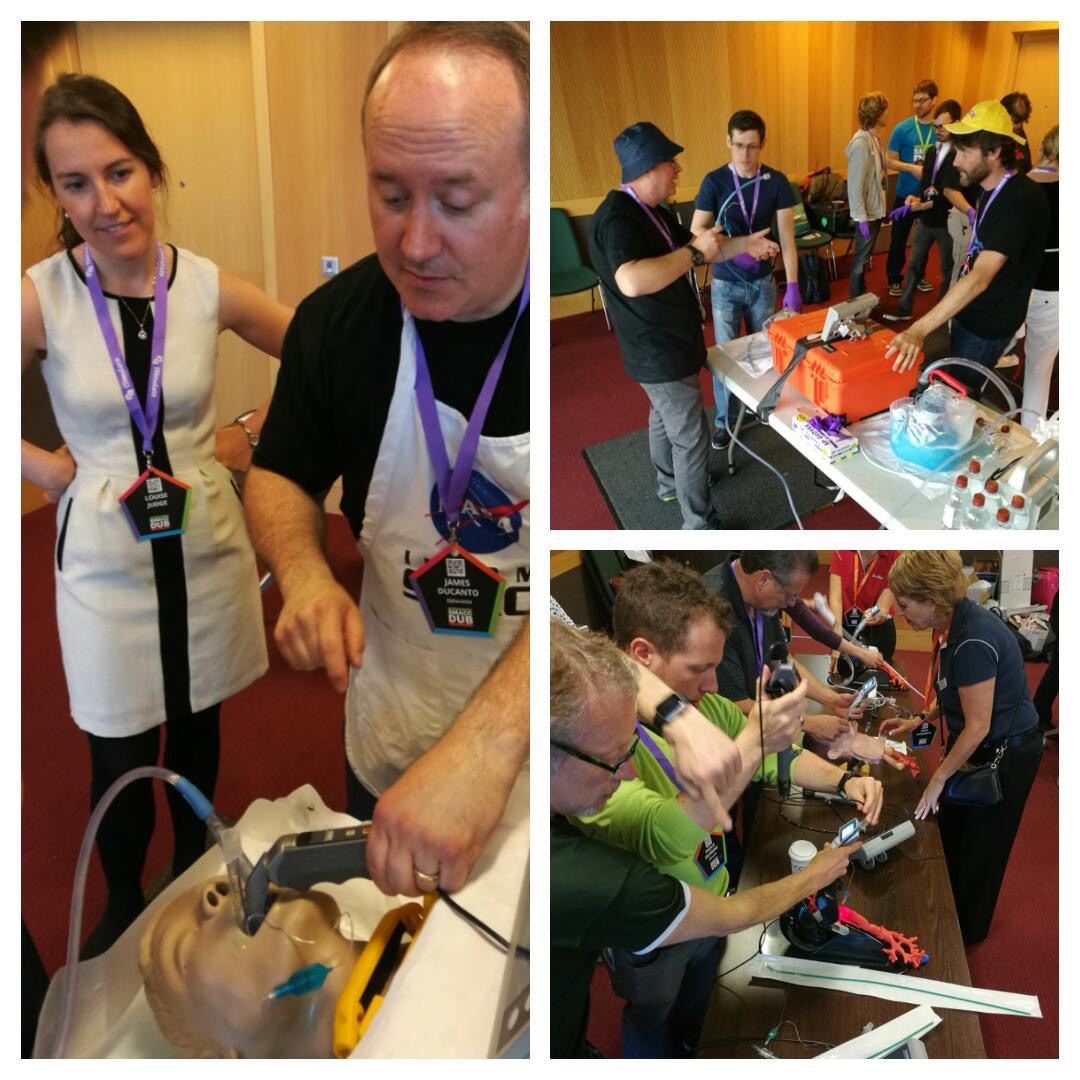 But DuCanto is also notorious for innovative education – who can forget the 'laryng-o-beer' task trainer from smacc Chicago – a laryngoscope blade attached to a full beer bottle, with the challenge to see if could perform gently epiglottoscopy without inadvertently detaching the lid and losing the beer…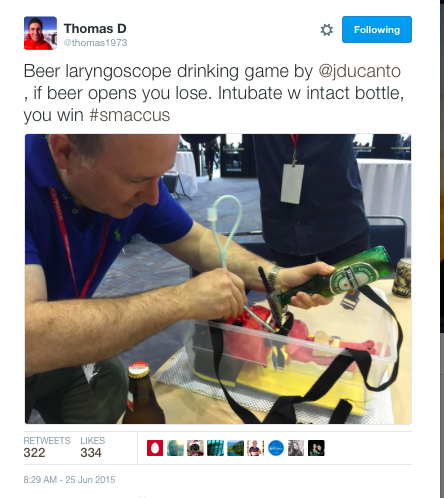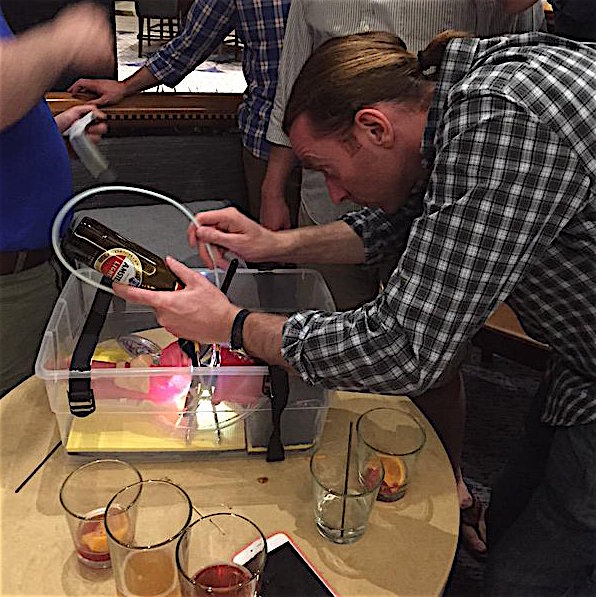 Meducation – in the Pub!
After a hectic full day of meducation at the smaccDUB airway workshop, we de-camped to the EMS Wolfpack 'pop up' session.  This was one of many satellite get-togethers that happen at a conference like smacc, wherever there are like-minded people around.  Walking into a small Irish pub, we were warmly greeted by prehospital colleagues…and with a few minutes drinks were poured, ultrasound gel was applied and the meducation (ultrasound & airway) began.
The Dublin folk, bless them, seemed to take this in their stride, calmly sipping on Guinness whilst around all around them live demos of sonography and intubation took place!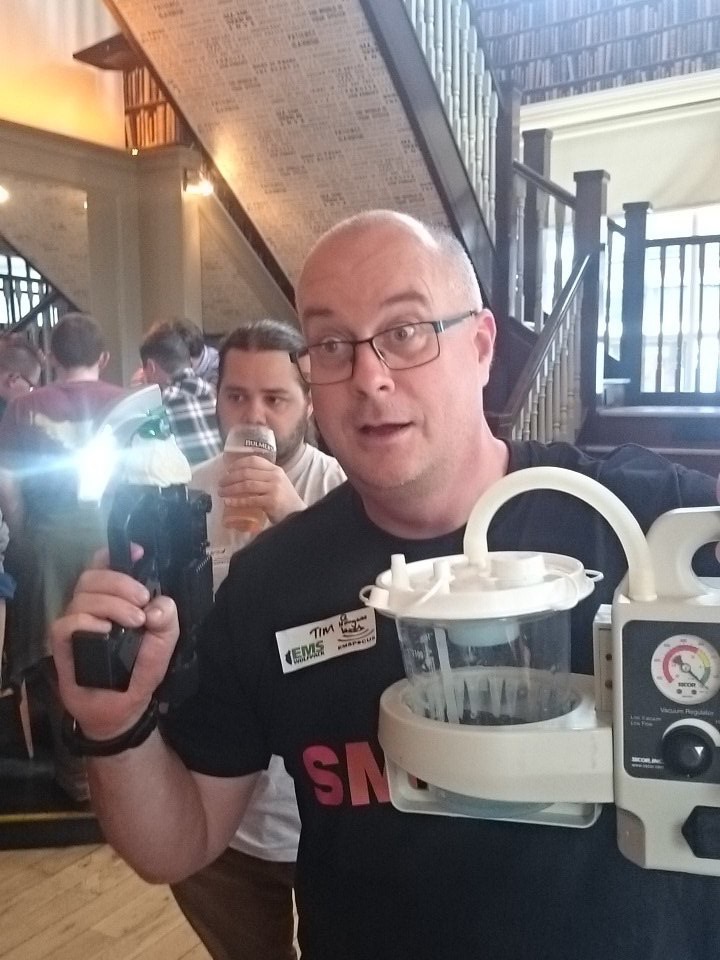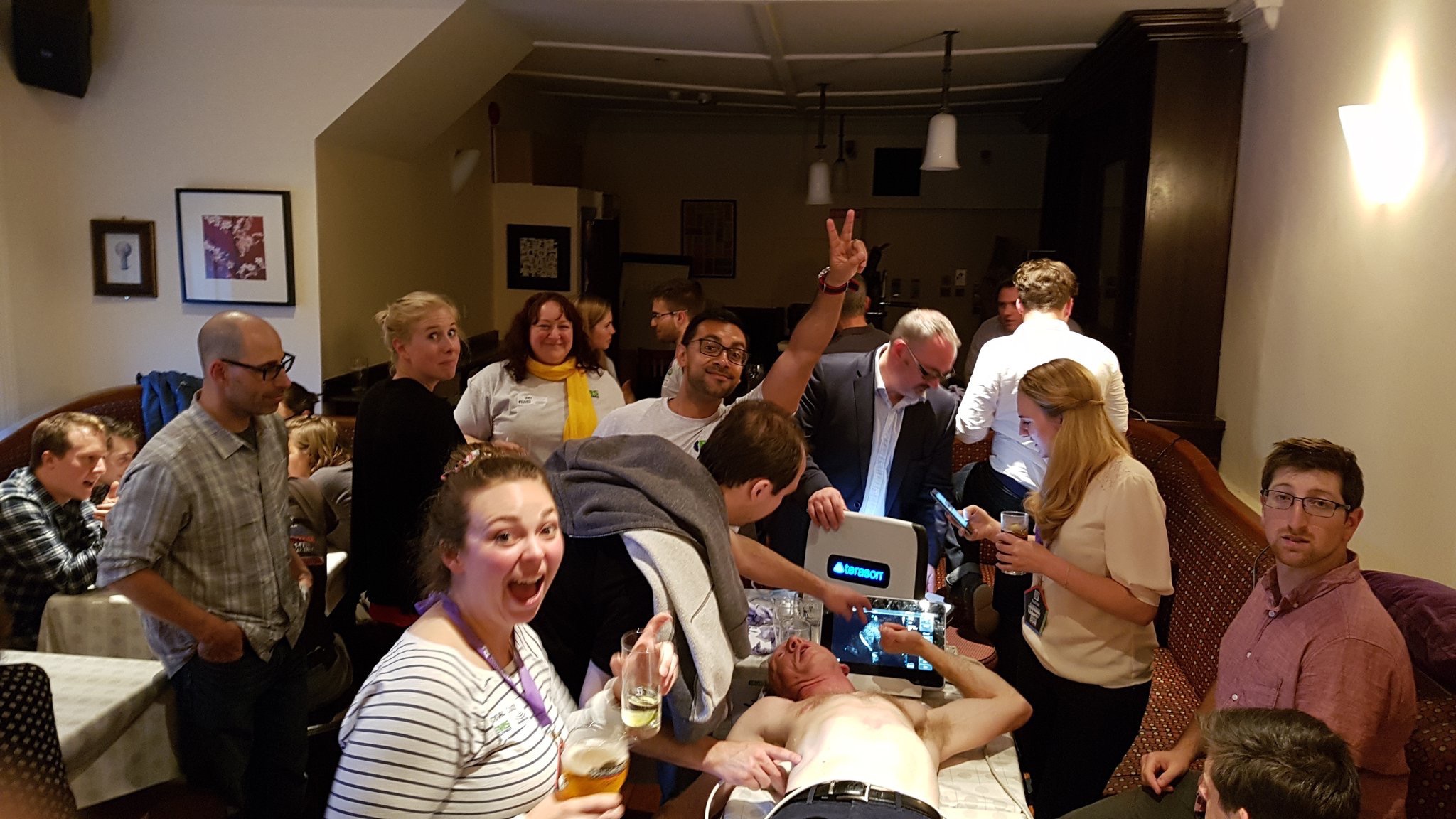 Difficult Airway Training with Chewie
A stand out success was the 'Chewbacca mask' challenge.  If you haven't already seen them, the Chewbacca mask emits a wookie roar when the mouth is opened.  It is, quite simply, one of the silliest things on the market and has become a bit of an internet sensation.  Of course, the roaring of a wookie is just what is needed when practicing difficult intubation….
https://www.youtube.com/watch?v=KPWSE5I1Qto
Now this is idea is definitely DuCanto's baby…but I have to share my impressions after making my own Chewbacca Difficult Airway Trainer post-smacc. It is great fun – not only to hear Chewie roar, but also to practice…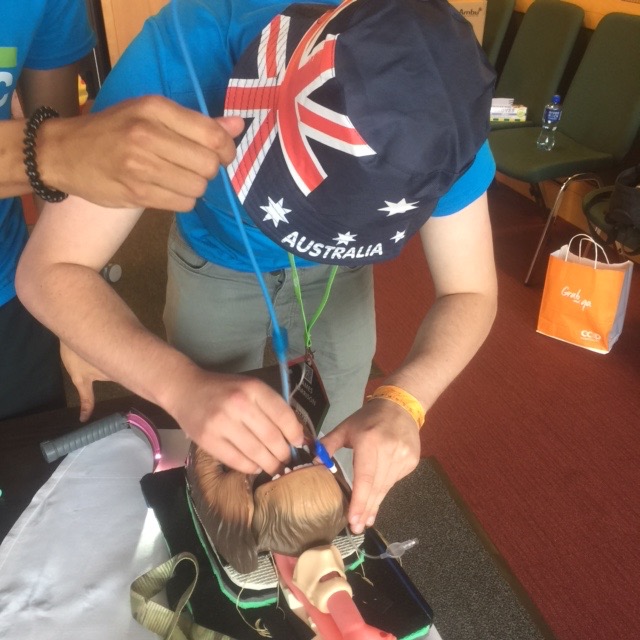 The premise is simple – take a Chewbacca mask and add it to the Laerdal airway trainer oropharynx; you can pick both up from eBay with relative ease (although needless to say the Chewbacca mask is easier to source)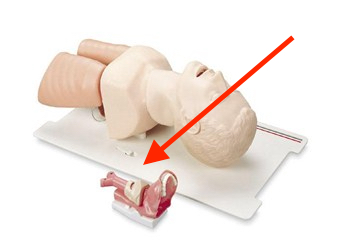 The next step is to drill a couple of small holes in the Chewbacca mask and attach the oropharynx model; there is also a chin plate inside the mask – use fine picture hanging wire or fishing line to invisibly anchor the oropharynx to this pate within the mask (there are a couple of small screws on the oropharynx model that can be removed, wire threaded and then replaced)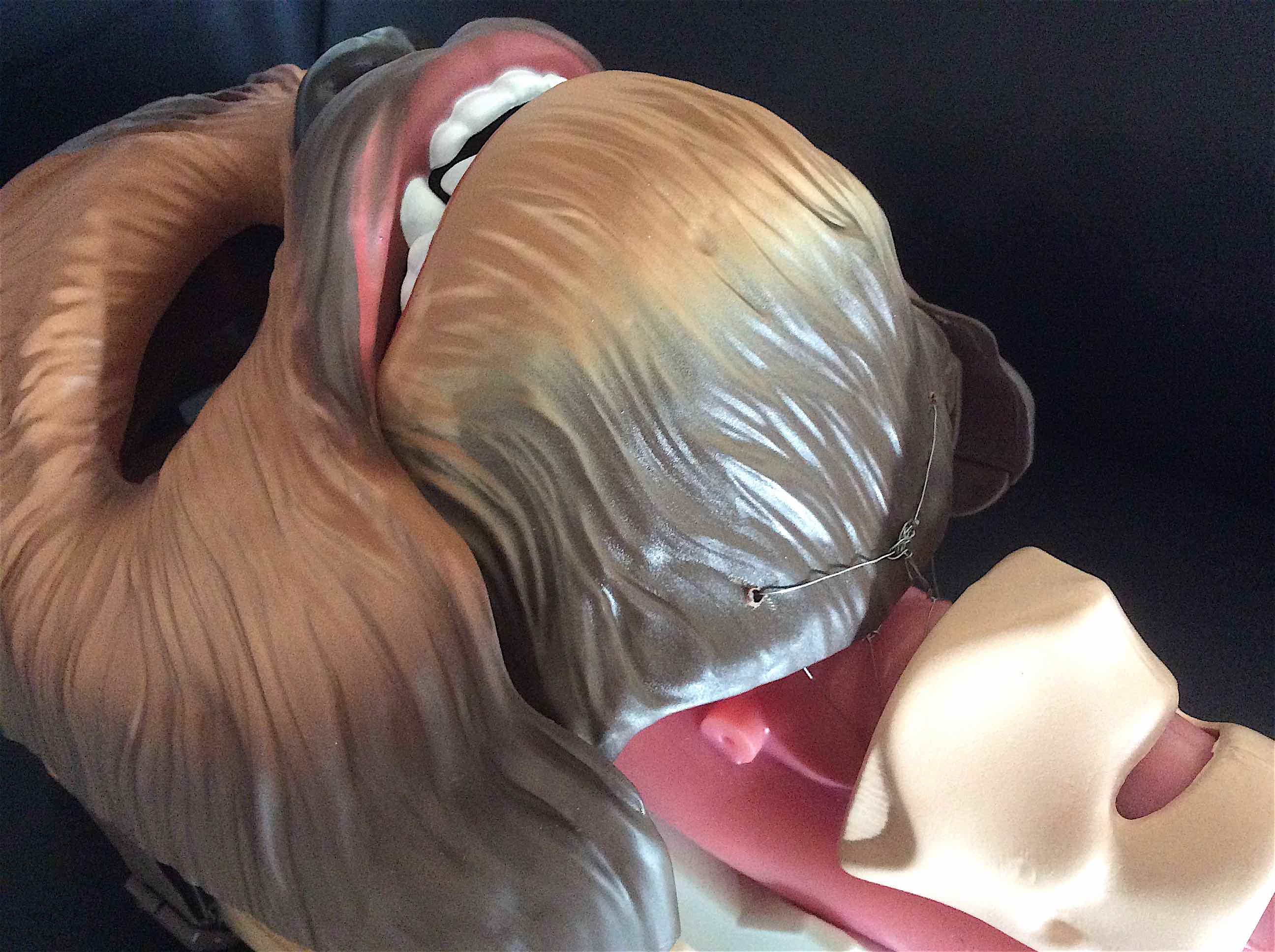 I mounted the whole ensemble on some wood offcuts from the shed – the mask straps allow it to be slipped on/off with ease.  Raising the mask allows the oropharynx to be placed in different positions, markedly changing the difficulty of this airway trainer….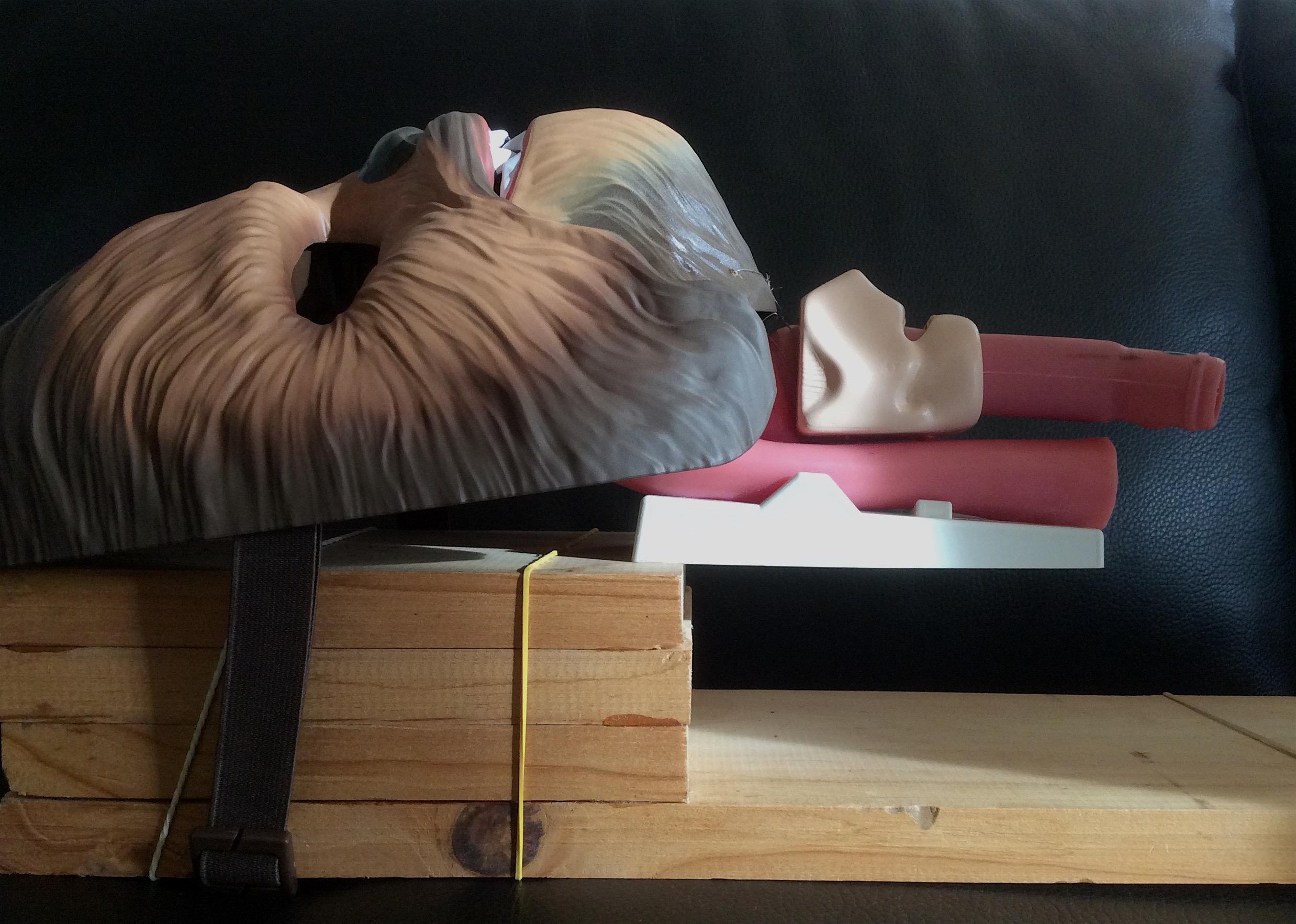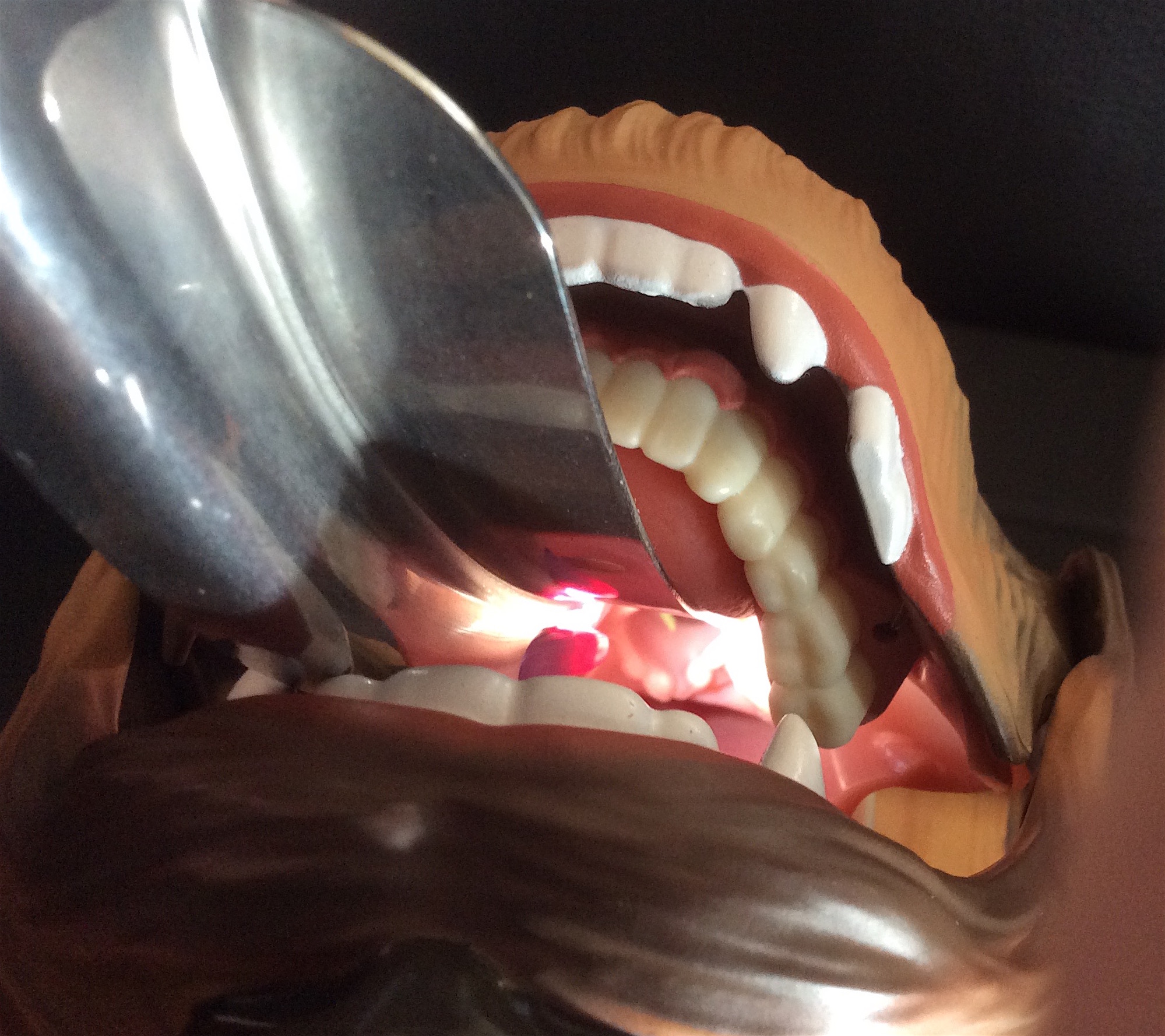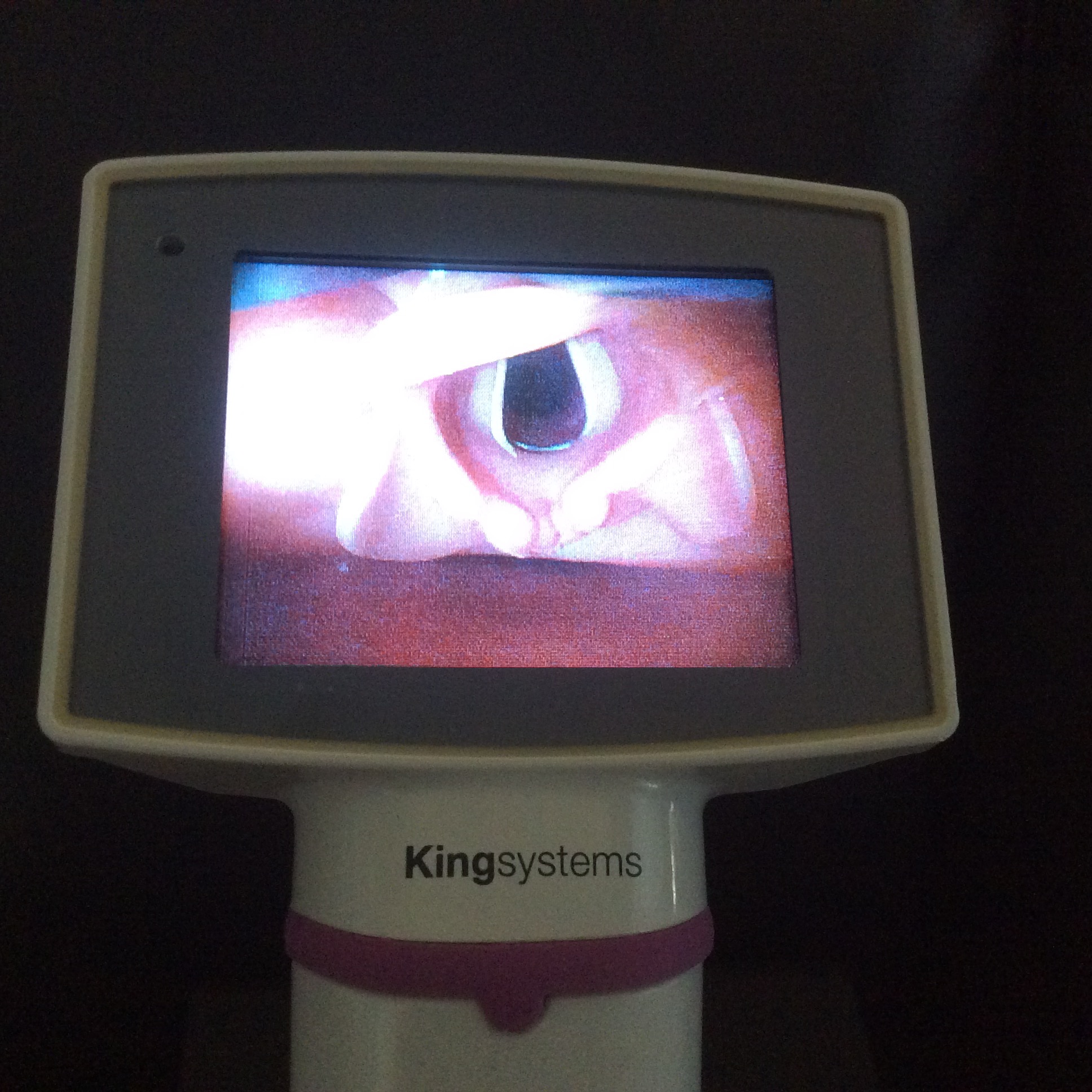 Shades of Difficulty?
Now I am no expert at Wookie anatomy, so it took some experimentation to work out what was happening.  With the oropharynx dropped distally, the intubation became a lot easier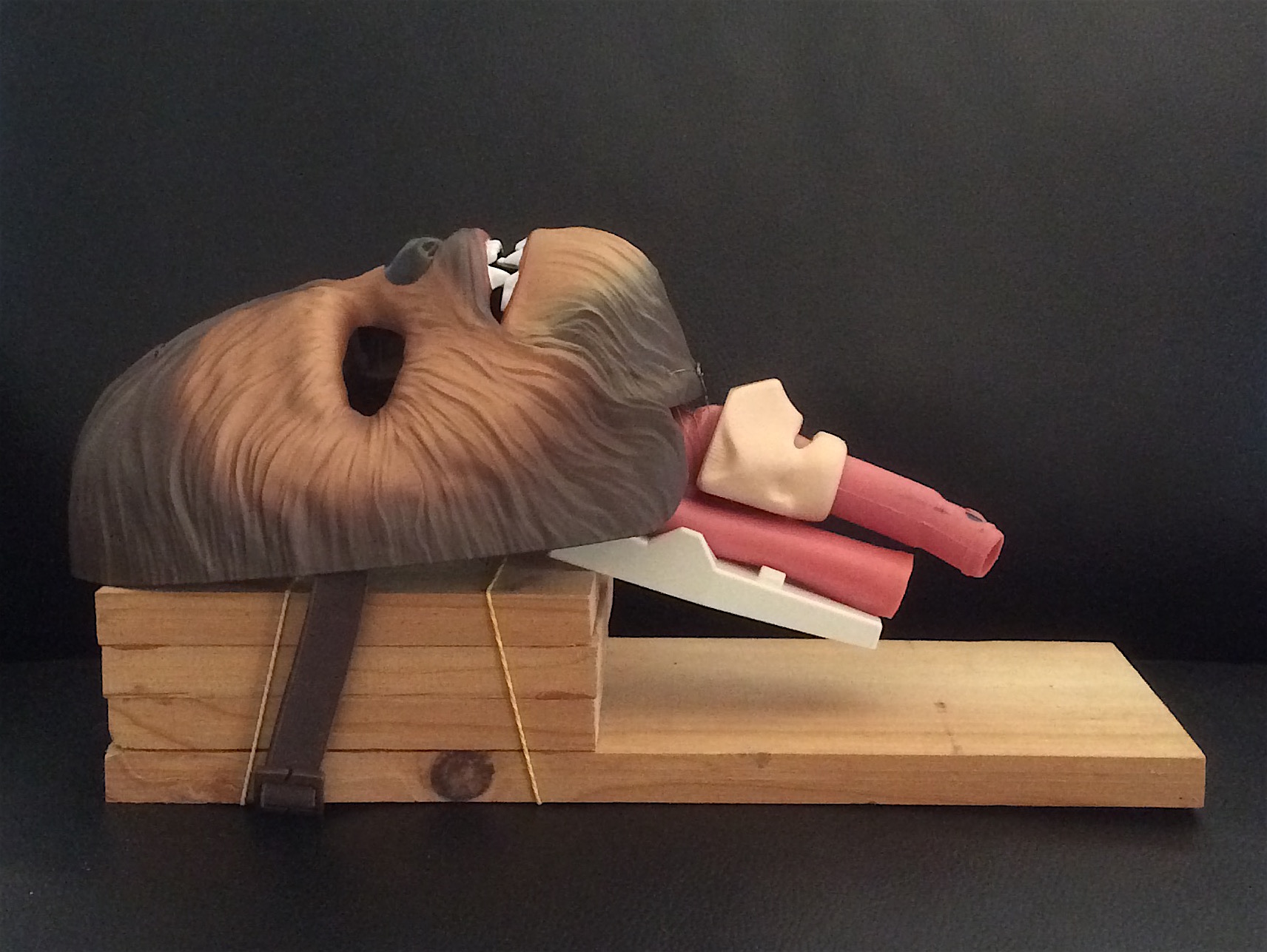 But dropping the entire oropharynx lower (a degree of retrognathia), the intubation became incredibly gnarly…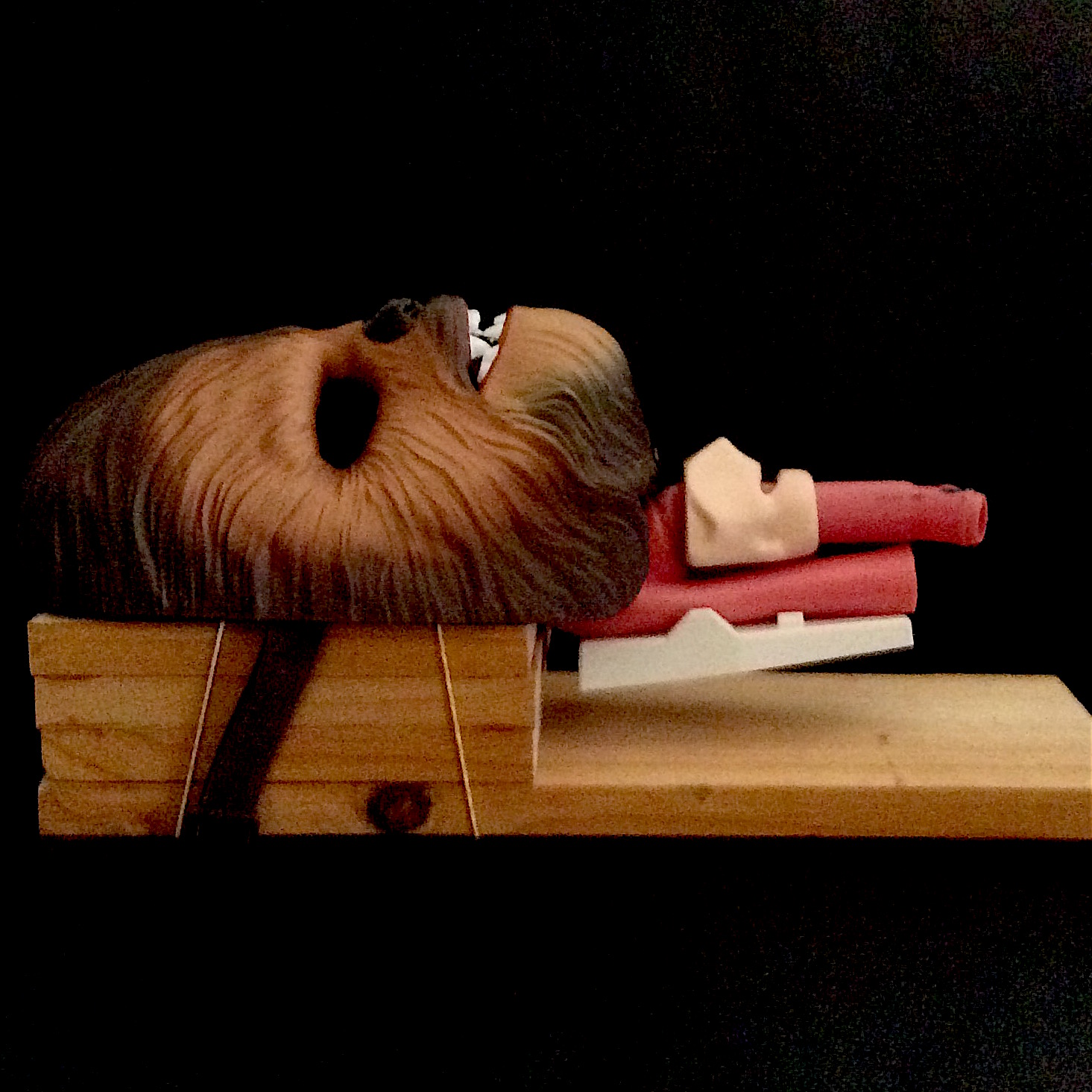 In fact, at one point the ONLY view I could get of the cords was via the orbit…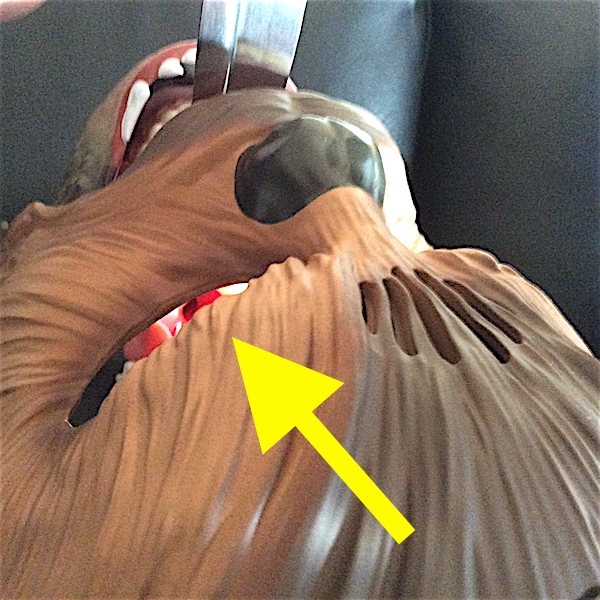 …and of course airway geeks will be familiar with the 'trans-orbital intubation technique' – it's in the literature and kind of makes sense…provided the eye is enucleated completely along with the orbital floor (see Fernando et al Anaesthesiology 2014 121 654 doi:10.1097/ALN.0b013e31829b36af)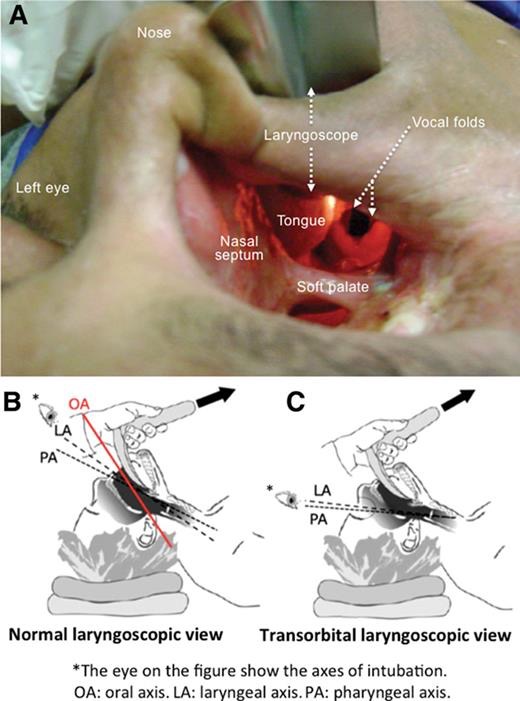 What else is great about this trainer?
Well, it's cheap and easy to make
It encourages you NOT to put their hands in the mouth when placing supraglottic devices (else Wookie may bite)
Allows move from Grade I to IV view (and all stages in-between) depending on positioning of the oropharynx
Can compare DL and VL views with a variety of devices (I will post some views of the C-Mac and D-blade soon)
Can practice the art of gentle epiglottoscopy & limited mouth-opening, lest one inadvertently unleashes the Wookie roar!
Ideal trainer for fibreoptic skills, in context of limited mouth-opening
It's stupidly fun.
https://vimeo.com/172842185
https://vimeo.com/172842671
Thanks to the mad genius of Dr James DuCanto for this idea
Imitation is sincerest form of flattery…
Next up, proposed improvements to the SALAD SIM…