The topic of log rolling is one that rises it's head from time to time in trauma discussions; we teach it on EMST as a routine … and there is often heated discussion on these courses about when to do a log roll (is it part of 'C for Circulation' to identify the hidden stab wound in the back? Or is it part of 'E – Exposure' to ensure full undressing and inspection for wounds, with a segue into the secondary survey?)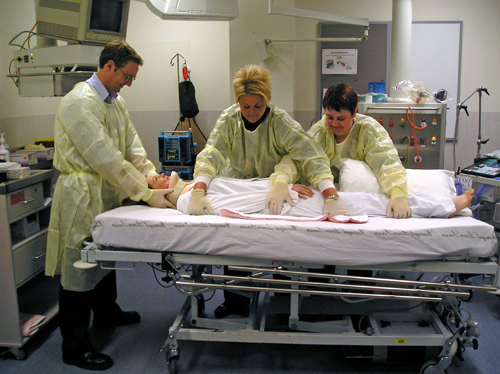 To be honest, I don't really mind when a log roll is done. Sooner rather than later, providing it doesn't impact on initial assessment and the primary survey (whether you use ABCDE, C-ABC or my preferred, the MARCH approach).
Given that it is best to avoid repeated handling of the trauma patient (I am a big fan of scoop mattresses and early application of 'splint-to-skin'), it makes sense to me to get the clothes off and inspect the back of the patient as soon as possible…assuming other priorities such as airway protection, finger or tube thoracostomy & fluid resuscitation are under control.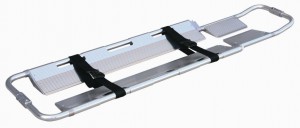 In a rural location, I am often dealing with well-meaning volunteers (ambulance officers and fire brigade, or even passers-by).
Even in the relative luxury of a rural hospital, the art of moving a patient whilst maintaining spinal precautions is not something we ever practice. Which raises a problem – how to clearly communicate the necessary steps
"OK everyone, we're going to roll on the count of THREE…one…two…three"
How often have you heard this instruction? It seems clear enough, right?
Maybe it is…maybe it isn't. My experience is that even when this command is clearly articulated, about 50% of people will roll on THREE…and 50% will roll on the implied fourth beat ("1-2-3-roll"). Which can be disastrous when the patient has a spinal injury. It can also injure team members who may not be ready themselves. I remember one anaesthetist who used to just bark  'Right 1-2-3-go' and woe betide anyone who wasn't ready. Lines got pulled out, staff got back injuries. Did he notice? Of course not, he was Team Leader and a Consultant – who could dare challenge his authority?.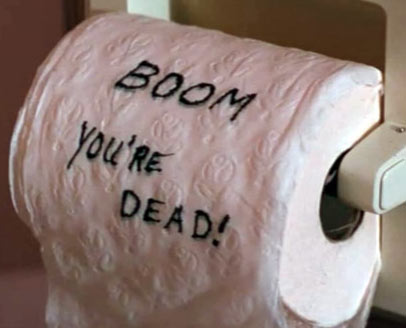 It's a bit like that infamous scene from Lethal Weapon 2 (25 years ago…OMG) when Detective Roger Murtaugh (Danny Glover) discovers a bomb hidden on the toilet and fellow Detective Martin Riggs (Mel Gibson) decides on the bold move of pulling him off the toilet seat…the whole scene revolved around the question of whether to go on '3' or not?
http://vimeo.com/96407447
Of course it's not just about safely log-rolling the trauma patient…clear instructions are essential in theatre when sliding the patient from operating table to recovery trolley, when lifting a patient from the floor onto a bed after a fall…or in the resus room when sliding the patient from ambulance trolley to bed..as well as in the CT scanner. So many potential moves, so much potential for harm.
Which is why I abandoned the '1-2-3' crap many years ago and instead always use the command 'ready-brace-roll' (or slide/lift etc).
I think this works really well. First up, it offers a stop point (is everyone ready?). Second, it is clear what we are going to do (lift/roll/slide) and more importantly WHEN we are going to do it. And for my menopausal nursing staff, it protects their sagging pelvic floors (I'm gonna pay for that jibe…). So, here's how I do it :
"OK everyone, we are going to move Mr Creosote from the theatre trolley to the barouche. The command is going to be "ready-brace-slide", with us moving on "slide" [said in a loud voice]
Now then, is everyone READY? [pause and wait for verbal acknowledgment from ALL team members – it is amazing how often this allows someone to say "No, I am not ready" – which is a good thing as this helps avoid inadvertent line displacement or back injury]
"OK everyone, BRACE" [ensure pelvic floors braced, backs ready, arms tensed]
"OK everyone, let's SLIDE" [patient slid across on "slide"]
I do this for every case in Theatre…and although my colleagues may take the piss 9there is some resistance to this, amazingly), I find that it translates well to ED and to the roadside, especially when working with an unfamiliar team.
Of course you can substitute SLIDE with ROLL or LIFT as appropriate. Try it – it may make log rolling of your trauma patient just that little bit less random…and save both your continence and your lower back for the future!