Well, no secret that I've been a fan of videolaryngoscopes
Not so much because I think VL will replace the skill of direct laryngoscopy (it won't), but because I think they add another tool to our therapeutic armamentarium – particularly for the 'occasional intubator' or the isolated rural GP anaesthetist
The past 18 months or so has seen a proliferation of these devices….and with that comes the danger of 'too many toys to choose from'
To my mind, the gold standard is a VL that performs like a standard laryngoscope and doesn't require learning a new technique. Having a video-out port or an SD card to record video for audit and teaching/training makes it even better value. The C-MAC system ticks these boxes but is expensive – frankly too expensive for use in small rural units (although having just witnessed the Health Dept blow $17K on new anaesthetic machine monitors that we don't need and were not requested nor sanctioned by the County Health lead for anaesthesia does make you wonder)…
The KingVision VL has been an affordable device for small rural hospitals….around A$1000 and with video-out ports so can be slaved to a monitor or PC to watch novices or to record intubations for training. I am not sponsored by them, nor have any affiliation…but it's no secret that I have been happy with my purchase for the past year or so.
Imagine my surprise when today the screen packed up mid-intubation on a difficult case. Changed blades, battery…no use.
So switched to an iLMA and proceeded with blind passage of the ETT.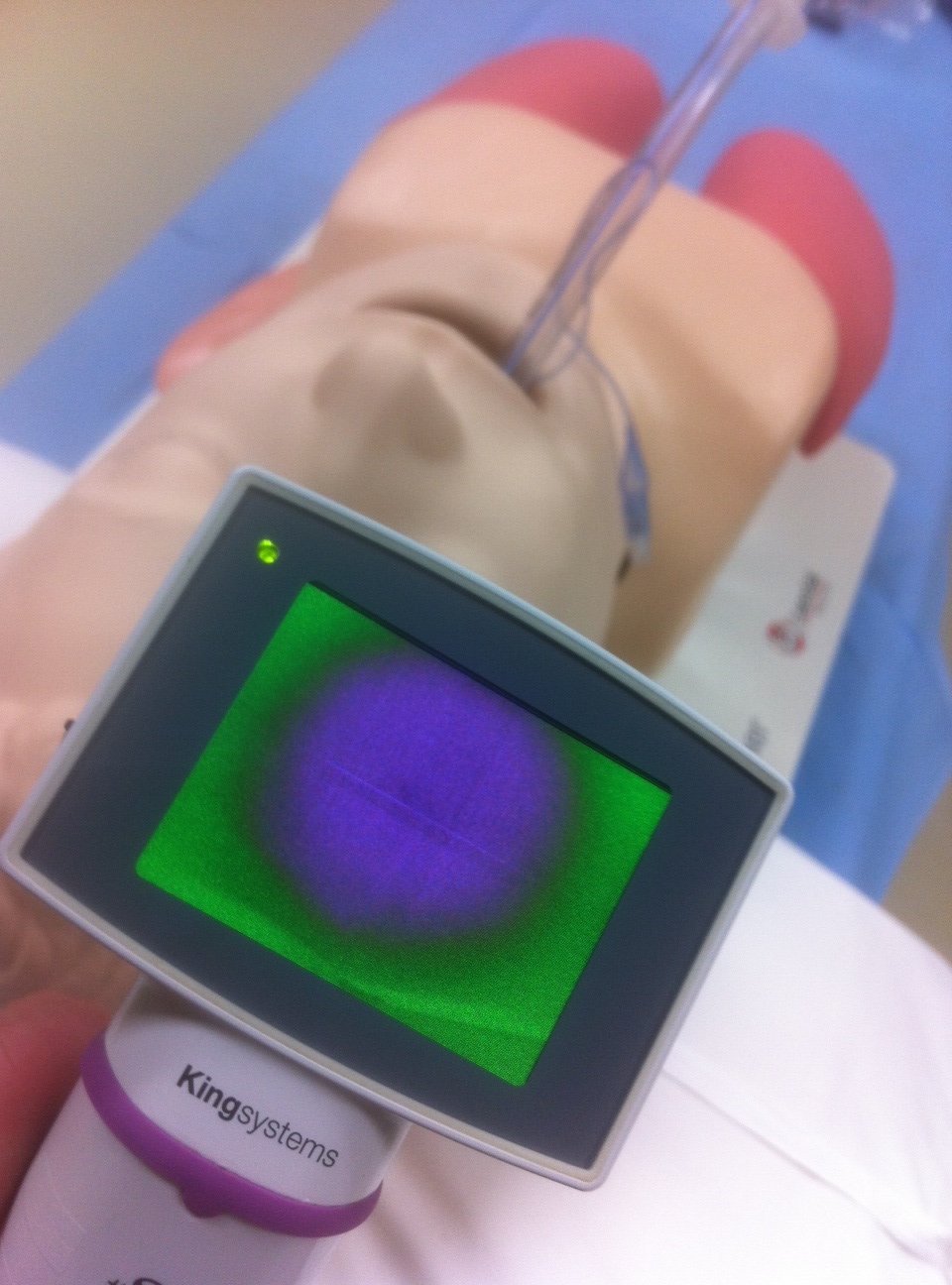 This is not the first time equipment has packed up on me this year – I have had two anaesthetic monitors fail mid-case, which caused me some grey hairs …. especially as we have no back up monitor here on Kangaroo Island (more cost saving, nice one CHSA). For a while I wondered if it was me causing electrical failures…but when the new $17k replacement monitor failed five mins into a case without me touching it, I realised this was just bad luck. Kudos to my trainers though, who ran through this sort of scenario in JCCA training.
Anyhow, the KingVision VL is now dead. I have emailed their rep, awaiting a response…let's hope that they will cover this under warranty
If not, I will be mighty pissed. If this is a case of 'planned obsolescence' then it would be hard to support this device in the future. Better to go with one of the cheaper 'throw away' devices like VividTrac or stump up the dollars for a more expensive but longer lasting device like C-MAC.
Let's hope KingVision come through with a replacement display/handle.
I will report back….