The subject of doctors bag contents has come up recently, with comments from a respected Emergency Physician that several of the drugs supplied for use in doctors bags are outdated.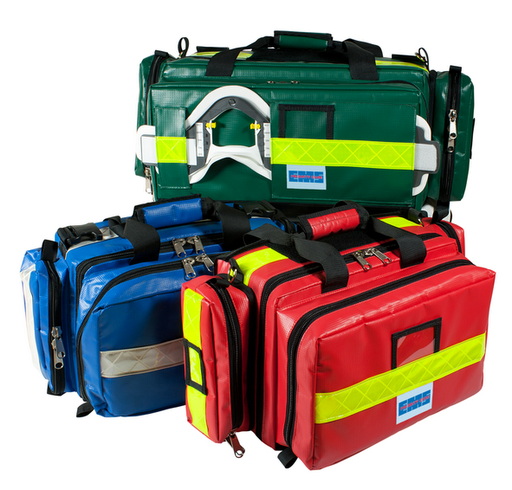 I was a little perplexed by the RACGP's insistence on keeping diazepam and their pitch for oral vitamin K as essential for the doctors bag, but then again I am a FACRRM member and much of what the RACGP does perplexes me.


My preference would be to use midazolam to terminate seizures (intranasal or IV). As for the RACGP's insistence that oral vit K be given intravenously for warfarin overdosage by rural doctors – well, I am not sure I follow their logic – someone who is bleeding and on warfarin – sure, they may need some Vit K (but they may also need more care than I can give in their living room) – I'd rather be doing this in my local hospital, with a point-of-care INR to guide me…and access to blood products if haemorrhage continues.


Don't get me wrong – anyone who remembers the BBC's 'Cardiac Arrest' series will remember the shocking episode of the haemophiliac guy with epistaxis and the immortal line from Dr Claire Maitland – "Yes your daddy's going to stop bleeding very soon indeed".


If there was ever an argument for rural doctors possessing skills in emergency medicine and access to blood products for major transfusion, this sort of emergency is it. Interestingly those of us who trained in the UK prior to 2000 will remember 'Cardiac Arrest' as the most realistic portrayal of the utter shit that being an NHS junior doctor was. In fact I thought it was a documentary! But I digress…


So my feelings on doctor's bags vary.


I think there is a very real limit to what can be carried, and the contents of a day-to-day doctors bag will vary considerably from the contents of a prehospital pack for emergency use. I reckon that for doing home visits in an emergency the most useful device a doctor can carry is his/her phone – to summon help from an ambulance or retrieval service…


Doctors who do house visits are probably better off with a phone, script pad, BP cuff, stethoscope and a huge folder of Medicare forms…on the basis that the days of giving patients a shot of pethidine for 'migraine' are thankfully over and such patients are better served by IV fluids, high dose aspirin, chlorpromazine…ditto the renal colics – they need an indocid suppository stat and may even need parenteral opiates – again, in a hospital setting.


However doctors in the bush may be called to attend prehospital emergencies such as car crashes (I won't call them accidents) or other incidents. Besides calling for help with a phone, the prudent rural doctor will carry an extensive prehospital pack – either stocked from local hospital, through a scheme such as RERN, or cobbled together from bits n pieces over the years. Considering that such emergencies may call for interventions up to prehospital anaesthesia, the contents need to be extensive and are bulky.


For what it is worth, here are the contents of my RERN packs…bear in mind that such callouts are to back up local volunteer ambulance officers, so monitoring equipment, extra pairs of hands, stretcher and a warm/dry/well-lit ambulance are taken as already present. RERN members are supplied with the excellent Neann bags via SA Ambulance.


BAG ONE (GREEN) – FIRST RESPONDER
C SPINE/OXYGEN/BASIC AIRWAY inc. BASIC DRUGS
Cervical Collars (adjustable) – adult and paediatric
Oxygen Cylinder C type (490 litres) & O2 tubing
Hudson Mask – 3:1 mask – Nebuliser reservoir
Guedel Airways 0/1/2/3/4
Ambu Bag, Mask & PEEP Valve
12G DwellCath cannula
Sphygnomanometer and Stethoscope
Gauze, Saline, Pads
Glucometer and test strips
LED headlight
Multitool
Midazolam (2 x 5mg)
Naloxone (1 x 400mcg)
Glucagon (1 x 1mg)
Adrenaline 1/1000 (1mg)
GTN spray
Ventolin nebs (5 x 5mg)
Penthrox inhaler
BAG TWO (BLUE) – ADVANCED AIRWAY inc. INTUBATION DRUGS
Pouch 1 : Foot-operated Suction
Pouch 2: Chest Drains and Heimlich Valves
Pouch 3 : KingVision Videolaryngoscope & Blades, AirQ II iLMAs x 3
Intubation Pack
ETT/LMA/Surgical Airway Kit
Laryngoscopes with Mac and Miller blades, batteries AA and C
Size #3 and #4 LMA Supreme's
Tapes, Gauze, Ties, Syringes
Ventolin inhaler connector
EzyCap and PediCap ETCO2 ("gold is good")
Cophenylcaine spray and atomiser
Pulse oximeter
RSI checklist and kit dump mat
Propofol 2mg/kg
Ketamine 1.5 mg/kg
Suxamethonium 2mg/kg
Rocuronium 0.6 -1.2 mg/kg
Fentanyl 100mcg x 3
Morphine 10mg x 2
BAG THREE (RED) – CIRCULATION inc. FLUIDS and EMERGENCY DRUGS
Sharps Bin
Pouch 1 : Dressing pack – Gauze – Bandages
Pouch 2 : Waste Bag – Vomit Bag – Gloves – Mask – Glasses – Aqium Gel
Pouch 3 : Pens, MedSTAR handbook, Stethoscope – Reflective Vest (DOCTOR)
Internal side pockets
Combat Application Tourniquet
Trauma Shears
Rapid Infuser catheters (RIC) 7 and 8.5 Fr
Main compartment
IV cannulae 2 x 14G – 16G – 18G – 20G – 22G – 24G & bungs
Intraosseous Needles (Bone Injection Gun, adult and paed)
500ml N/saline x 2
Giving sets
Splints
Spare dressing pack
Suture Material and Local Anaesthetic
Drugs
Aspirin
Atropine
Benzyl Penicillin
Cefazolin
I'd prefer the EZ-IO but locally we've been supplied with the B.I.G IO device instead.
I reckon that spending some recent time in anaesthetics has made be a bit 'OCD' – I tend to check my bags weekly and am constantly looking for ways to improve the set up.
Any suggestions for improvements? What's in YOUR bag?