Recent discussions with fellow rural doctors in South Australia have left me somewhat depressed.


I reckon that being a rural doctor is one of, if not the best job in medicine. You really get to enjoy all the 'best bits' of medicine, with a diverse workload that is continually challenging. Its also a great lifestyle (I don't miss living in the city nor being stuck in traffic when commuting to/from the tertiary hospital). And the remuneration for a rural procedural GP is relatively good.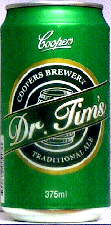 Dr Tim – proudly South Australian


But last night I heard from colleagues that specialists now outnumber generalists (GPs) in this State…and that they find medical students are increasingly pursuing careers in lucrative 9-5 specialties rather than general practice.


Personally, I find that some specialists are more like partialists – how many times have we seen patients discharged form the 'chest pain assessment unit' with a scrawled discharge summary "serial troponins negative, normal exercise-stress test. Diagnosis = non-cardiac." What the? That's not a diagnosis…it just means that the patient hasn't had an angina attack or infarct. They may still have a pulmonary embolus, or a pneumonia, or gallstones, even shingles – all of which can cause chest pain. Thankfully there are still a few "general physicians" around who get the big picture (mostly geriatricians) but they, like the rural doctor, are increasingly marginalised as partialists take over.


Now there is a danger here – increasing specialisation can lead to loss of the overview that is so important when treating a patient (and despite modern advances, medicine remains art as well as science). Patients seeking a 'partialist' may end up being passed from the cardiologist (not cardiac) to the gastroenterologist (not reflux) to the respiratory physician (not lung). The costs of fragmenting care in this way can be huge, particularly when there's noone taking control.


Trigger-happy GPs (you know the ones – the guys who are writing the specialist referral even as the patient enters the room to sit down) are partly to blame, as is a culture that expects a specialist to be the be-all and end-all in the medical journey.


There remains value in a good family doctor, who can see the overall picture, take a decent history and initiate management, perhaps refer for an opinion when necessary, then continue ongoing care. I'm proud to be a generalist, not a partialist. In these days where everyone wants a holistic approach, the family GP is best-placed to deliver such care.


Jack of all trades,
master of none
But oft times better,
than master of one


Money is also an issue – medical students face increasing debts (some are coming out with debts approaching $100K) and need to pay off their training. There is a perception that general practice is poorly remunerated. The ceiling may be less than some specialties, but the non-monetary benefits of a flexible portfolio career are worth money in the bank. Rural proceduralists can command high incomes, but the cost for this can be no time off and a life cut short by long hours. As the rural workforce dwindles, this problem compounds and the attrition rate accelerates.


Why then are we struggling to recruit and retain rural doctors? It may well be lack of exposure, or a teaching hospital that denigrates generalism vs partialism. I was one of these naysayers when I was a junior doctor, but was soon converted once I was first exposed to rural medicine. And there's the rub – we need to get student doctors exposed to rural medicine early in their careers, and sell them on the lifestyle benefits and income potential that is the drawcard for many in Gen Y.


The current contract between RDASA and Country Health SA is up for negotiation (contract expires Dec 2011) and of course one way to hang on to the current declining rural workforce is to improve remuneration for the most arduous part of the work ie: on call duties as outlined by RDASA. Whether the bureaucrats will see merit in this or not is moot – experiences on KI last year, when CHSA willingly spent $2000 a day on locums rather than negotiate with local doctors, leaves me to suspect that bureaucrats may well save a few bob by failing to meet RDASA demands, and instead end up paying 10x more through use of locums. But it probably comes from another budget, so that's OK?!?


On Kangaroo Island we have recently become involved in the PRCC programme, whereby third year students spend a year located in a rural environment to pick up their skills, rather than rotate through traditional 'firms' in the teaching hospital. It's an innovative idea and I hope it works (for my own succession planning and the ongoing needs of my community).


South Australia may also soon head down the pathway of encouraging a career in rural medicine through dedicated rural procedural training pathway – a sort of cadetship if you like, similar to that used in Queensland, whereby medical graduates are fast-tracked through rotations relevant to a rural career, not least obstetrics and anaesthetics (traditionally hard to come by)….with the whole deal sweetened by a guaranteed income from State coffers to work as a rural proceduralist.


We need these sort of innovations. Because one thing is for sure – if we continue down the pathway of referring everything more complicated than a hangnail to a specialist, health costs will skyrocket and the needs of the public will not be well met.