It's been a pleasure to present at the biannual EMSA2014 (Emergency Medicine South Australia 2014) in Adelaide, South Australia.
Like smaccGOLD, the audience was an nice mix of clinicians – grizzled old rural doctors, hardcore emergency physicians, vastly experienced emergency nurses and paramedics…as well as a nice smattering of students.
As always, I suffer from a degree of 'imposter syndrome' – what can a rural doctor possibly have to say of interest to this sort of audience?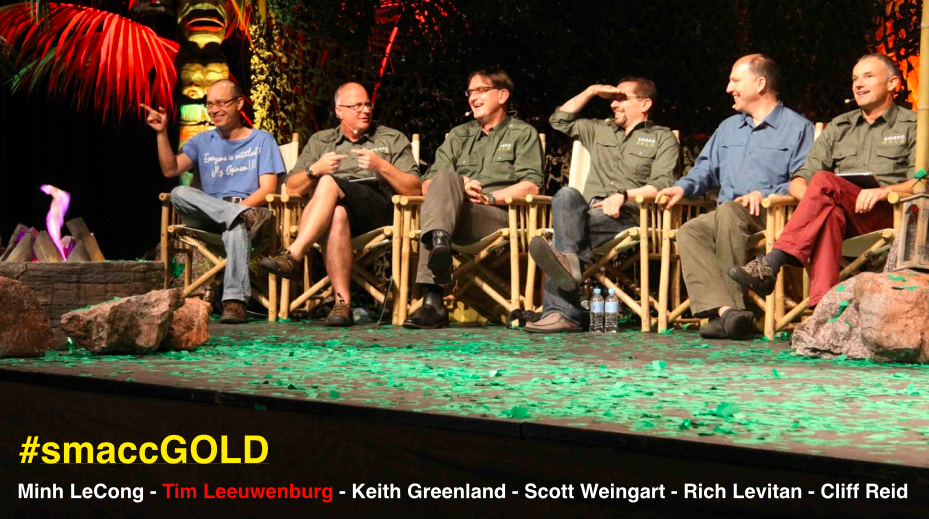 Unlike smaccGOLD, many of the audience were naive to the concept of #FOAMed (free open access medical education) – so I opted to tell a personal story of how my practice as a rural clinician has changed in the past 2 years, shaped by the mentors in the photo above
"as a rural clinician, FOAMed means there is no longer an excuse for my lack of knowledge to be the weak link in patient care"
In order to close the loop, I've made a commitment to put my slides and relative links up on the blog for new FOAMed acolytes to explore.
FOAMed weblinks
RAGE podcast (resuscitationists awesome guide to everything)
Levitan & Weingart on apnoeic diffusion oxygenation
Emergency Trauma Management course
So – don't be scared – dive in, explore the FOAMed (free open access medical education)